The industry came together for Events Uncovered 2023 on Thursday 10 August to explore the supplier showcase and gain unique expert insights at the conference program.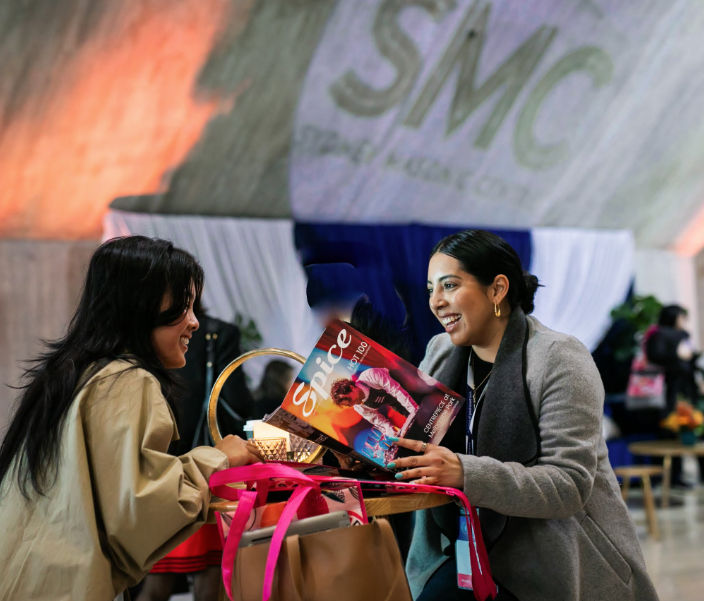 Taking place in-person at the Sydney Masonic Centre (SMC), Events Uncovered 2023 welcomed event industry professionals to discover the latest innovations, products and services across a range of industry sectors and get the latest industry insights.
Attendees explored the exhibition before heading into the Grand Lodge to learn from some of the industry's leading experts on a range of topics including technology, sustainability, health and wellbeing, an industry update and much more.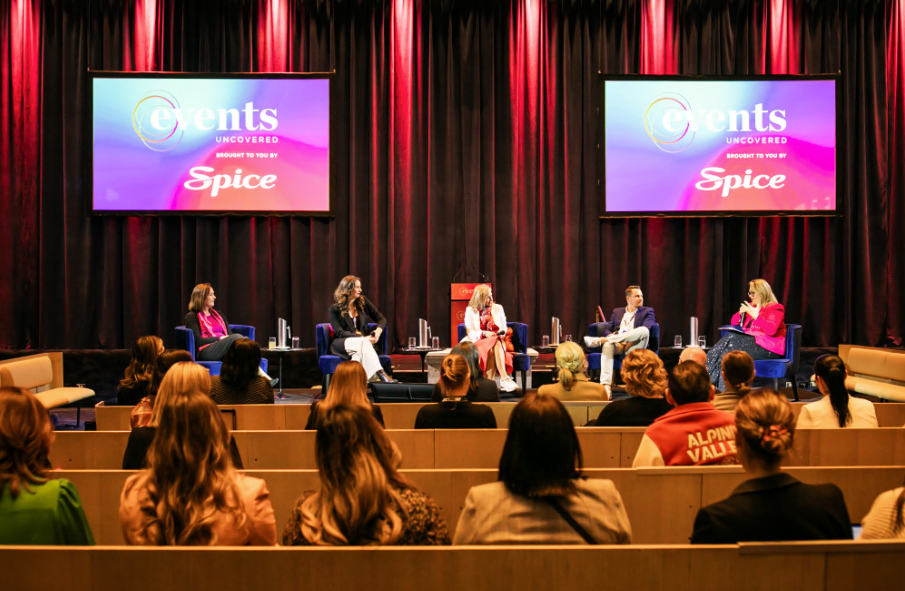 The date and venue for Events Uncovered 2024 will be announced in the coming weeks.
Events Uncovered would not have been possible without the generosity and collaboration of its partners.
Venue partner SMC provided the impressive venue, with event components taking place across four spaces, including The Banquet Hall for the exhibition, The Grand Lodge for the Spice Knowledge Sessions and the Foyer for the Wrap Party.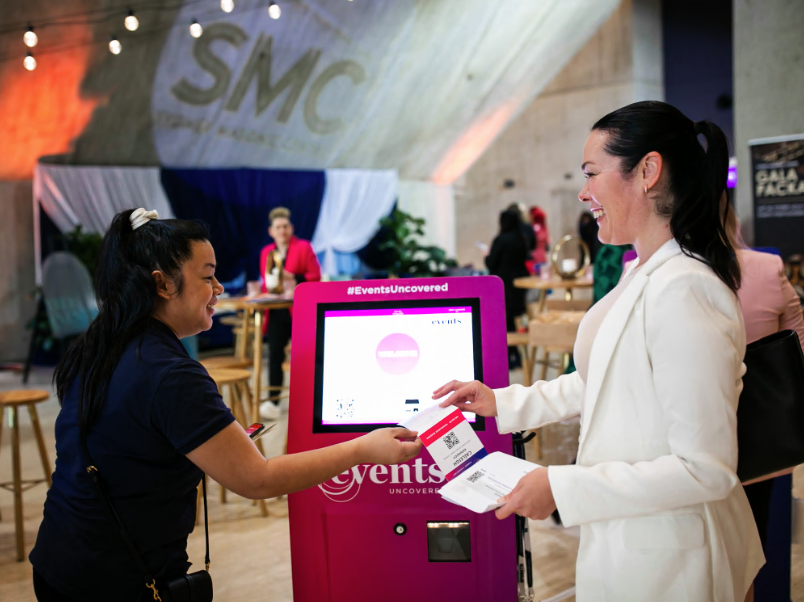 Sprintr by AV1 provided the snazzy registration kiosks, which were decked out in the event's vibrant signature colours and made for an efficient registration process.
D+D Events set up the stylish cocktail lounge furniture and stage, Oneill Photographics captured the happenings of the day and evening.
Solution Entertainment had the Wrap Party in full swing with DJ, band, jugglers and a roving drag queen entertainer who sang and mingled with guests.
Throughout the day, the Spice Knowledge sessions kept delegates engaged and informed, with a series of thought-provoking panel discussions and keynote presentations.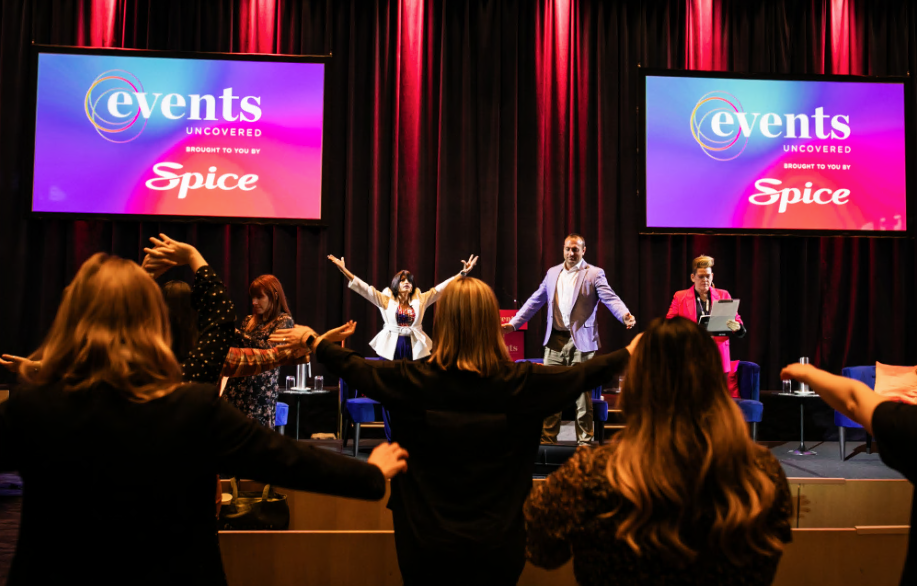 The themes of the day centred around health and wellbeing, creativity, connection, sustainability and inclusivity, giving attendees plenty of food for thought and tips on how to elevate their events in more meaningful ways.
We wish to extend our sincere thanks to all those who attended and to our incredible speakers who generously devoted their time to make Events Uncovered 2023 the success that it was.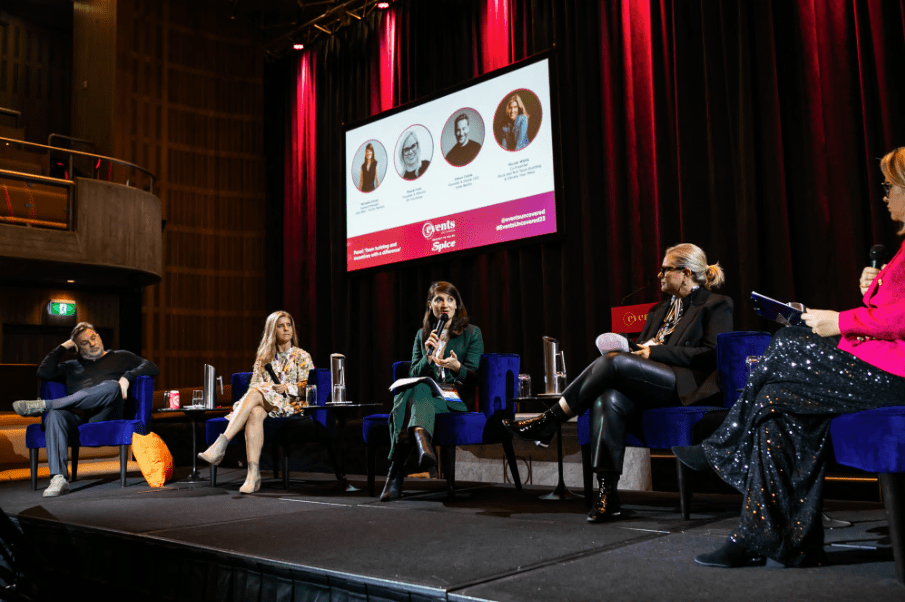 A very special thanks also to our emcee Ben Sorensen, Anna Sheppard of Bambuddha Group for helping produce and facilitate, and our keynote speakers Heidi Dening, Monica Rosenfeld and Sarah Morse, as well as:
Robin Mac, Tourism Australia and Business Events Australia
Matt Pearce, Talk2Media & Events and ABEA
Kristian Nicholls, Business Events Sydney
Simone Seiler, FCM Meetings & Events
Chris Schlueter, Sprintr
Vanessa Green, Cliftons
Rebekah Cartwright, D+D Events
Oksana Koriakova, Impero Group
Party Higher
Kai Raisbeck, AV1
Luli Adeyemo, Best Case Scenario
Sonia Gandhi, Gandhi Creations and Multicultural NSW
Cain Slater, KARI Foundation
Nicole White, Rock and Roll Team Building and Vibrate Your Mind
Michelle Davies, Club Med
Mandi Ford, ES Concierge
Simon Doble, Solar Buddy
Images are courtesy of Oneill Photographics